"Dr Lipp and his staff are unbelievable. Working with them I realized that my back pain was caused by having a tight hip flexor. After my initial visit, they gave me some movements to work on at home. After a couple days of my initial visit, my back pain had gone away and I was able to swing a golf club again pain free. I now have someone in the Jacksonville area I trust to work on my body if any other issues ever arises."

Billy Horschel
PGA Golfer, 2014 FedEx Cup Champion
"I was literally having difficulty walking six weeks out from my 2012 Ironman Race due to a hip injury. But after only four treatment sessions with Dr. Lipp, I was able to resume my normal training and go on to have a fabulous race. Thank you Dr. Lipp!"

Don Davey
Green Bay Packers 1991-1995; Jacksonville Jaguars 1995-2000; 5 Time Ironman
"Dr. Lipp was instrumental in our first conference championship in cross country. We had a few late season injuries that were quickly addressed and corrected. Without Dr. Lipp's hands on work, I am sure these athletes would have lost both training and racing time."

Ron Grigg
Director of Cross Country/Track & Field – Jacksonville University
"Dr. Lipp uses A.R.T. to help me perform my best."

Todd Wade
Former NFL Player – Dolphins, Texans, Redskins, Jaguars
"Thank you so much…this is the easiest it has felt swinging since I was 20 something!"

Anders Forsbrand
9-Time European Tour Champion; Champions Tour Golfer
"…Dr. Lipp not only alleviated my discomfort, he allowed me to focus on my race and achieve a championship performance winning the women's 45-49 age group by a hefty margin only 3 weeks after Ironman Hawaii. Thank you Dr. Lipp!"

Kathleen Hughes
2005 Florida Ironman Champion
"I'd recommend Dr. Lipp to anyone."

Fred Funk
PGA & Champions Tour Golfer; 2009 U.S. Seniors Open Champion; 2005 Players Champion
"After suffering with back pain for nearly two decades, I was running out of non-surgical options to find a long term solution for my back issues. Several of my friends had recommended giving Dr. Lipp's active performance techniques a try. What was surprising to me was how quickly he was able to identify the root cause of my back pain. I found out that it had little to do with my back and more to do with other supporting muscles. I started treatment that day and after only a few visits I found relief that enabled me to get back on the court. Most importantly, Dr Lipp showed me several new exercises to strengthen my back that I could easily use back home. By incorporating these into my daily routine, I believe I have a good plan to manage long term stress on my back."

Brian Monroe
USTA Captain
"Dr. Lipp resolved my pain in four treatments, then he gave me a few of his running visualizations to keep in mind during my runs. His visualizations allowed me to cut 10 minutes off of my Half Marathon! I continued using his visualizations and had a healthy, injury-free rest of the year while running strong. 1st Place Sports asked me to be a part of their racing team, AND…ran a Boston qualifying time at the Chicago marathon 2014! This April I'll be running the Boston Marathon! Thank you Dr. Lipp for creating such an efficient form of running that reduces my risk of injury while making me run faster!"

Michelle Gully
1st Place Sports Racing Team
"I was injured a year ago. After 2 months of unsuccessful doctor visits and rest, I was seriously doubting my chances of playing competitive golf again. Immediately after the first visit, I felt a great improvement in how my body felt and my ability to swing at a normal speed. Regular visits have allowed me to play a full season on LPGA Symetra Tour and even win two professional events on the Suncoast Tour.
I believe that Dr. Lipp is one of the best therapists for golfers out there. I appreciate his genuine interest in the golf swing biomechanics and commitment to maximizing my body's ability to create a powerful and consistent golf swing. "

Krista Puisite
Symetra Tour Player; 2014 Big Break Myrtle Beach Contestant
"I started going to see Dr. Lipp when I had hurt my back a few months ago. Back is stronger than ever and so is my running. Just ran the 7 Mile Bridge Run in Marathon, Florida a week ago, and was amazed that my time was the fastest that it had been in a couple of years, but even more amazing was the fact I was not sore after the run. I'm 61 and a recreational runner but never expected to see these results! I have referred several co-workers and friends, and I would encourage you to make the call!! Thank you Dr. Lipp!"

Evelyn Dunham
"Thanks for the superb work you did on me at TPI. I really appreciated the effort and care you put into seeing me. It was an honor to get treated by someone as gifted as yourself."


Lance Gill
Head Athletic Trainer – Titleist Performance Institute, Oceanside, California
"After 3 to 4 weeks on the road playing tournament golf. My body starts to feel run down and not moving how I would like. Dr. Lipp gets me moving and feeling great very quickly. Thank you!"
Tim Wilkinson
1st Place PGA Tour Golfer
"Dr. Lipp offers an incredibly efficient form of treatment that I haven't encountered anywhere else in the world. I make sure to see him for treatment whenever I'm in Jacksonville. Thanks for all your help through the years!"

Kevin Phelan
European Tour Player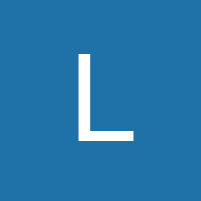 Ivan C
Elizabeth B.
[Facebook review]

Elizabeth B.

Rachelle W.
[Google review]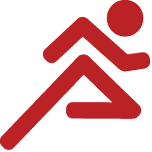 Rachelle W.
Micheaux Robinson
Jacksonville Sharks DB
Rendrick Taylor
Jacksonville Sharks FB
Terrance Smith
Jacksonville Sharks WR/DB
Ready to get back to an active and pain-free life?